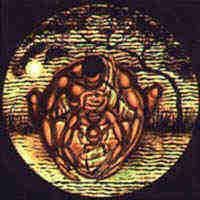 Before I was a doctor or a wife or a Christian I was a child of the sun, one of the many faces of the African Diaspora. On the eve of the turn of the century I often reflect on how far Blacks have come, coming "up from slavery" and on how far we have to go to reach true equality and equity. This page is about who I am and where I come from and, with God's help, where I am going.
Share this brief journey into "The Blackness"
---

"Stony the road we trod, bitter the chastening rod;


felt in the days when hope unborn had died


Yet with a steady beat have not our weary feet


come to the place for which our fathers sighed..."
Negro National Anthem
Feminine

Rate My Site!!!

Collegiate

Artistic
Healthy
Organizations
Connected

Africana.com- An informative site that brings news and happenings from the entire African diaspora. Articles on important people, places and events in African-American and World History, you name it "it's in there".
Black Faces -Meet the faces behind some of the web's hottest black sites.
A Deeper Shade of History- Events and Folks in Black History
EverythingBlack.com-A great search engine for everything in the African diaspora.
The Black World Today -An excellent site which presents news from an African-American perspective and interesting editorials.
---


This site is owned by alee_md@hotmail.com.
| Skip Next | Skip Previous | Previous |
| Next Site | Next 5 Sites | Random Site |
Want to join the AAWR? Then click here for info.

with your suggestions and comments.
This site was last updated on September 26, 2001
Hosted by Tripod